Deffenbaugh Homes Announces Sioux Falls' Newest Luxury Community is Underway
Real Estate - 195News originally published at Real Estate - 195News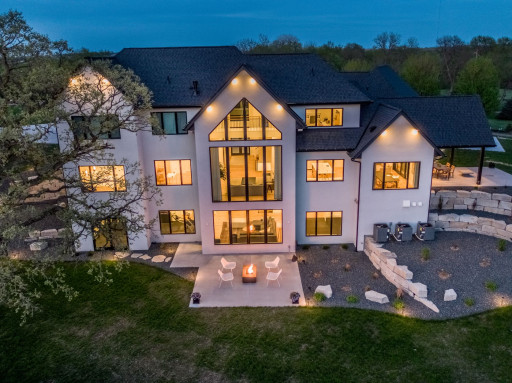 Experience The Gold Standard Of Luxury Living On 200 Acres of Serenity At The Sanctuary
Newswire.com
)
Award-winning premier luxury home builder, Deffenbaugh Homes, announces the construction of The Sanctuary, a 200-acre oasis nestled in the North East side of Sioux Falls near Dawley Farm, Willow Run Golf Course, and the Big Sioux River, is underway.
This completely unique development is setting the gold standard of luxury living by featuring the highest quality residential communities and offering some of the most breathtaking views that Sioux Falls has to offer. Close enough to the city to only be a few minutes away from shopping centers and restaurants and far enough out to be surrounded by natural beauty and the peace that comes from being on the edge of the city - not in the middle of it - The Sanctuary offers the best of both worlds.
Deffenbaugh Homes owner, Jesse Deffenbaugh says of their latest development, "The Sanctuary is perfect for those seeking new homes for sale in Sioux Falls. With rolling hills, tranquil ponds, and a selection of city styled and private countryside lots, this community has something for everyone and is designed to cater to the area's ever growing population. Plus, our team of experts will work with you to create the custom home you've always dreamed of - a place you'll want to call home for years."
Deffenbaugh Homes has successfully become Sioux Falls' leading luxury home builder, their portfolio now including over 150 custom build and remodeling projects. This is all thanks to the experience of the father-son duo heading up this company and their 50+ years of combined construction experience. They have received awards for their excellence in homebuilding and dedication to quality design. With a deep commitment to making their clients' dreams come true, they strive to deliver a luxurious lifestyle that everyone would love coming home to.
Deffenbaugh stated, "When we established our company, we pledged to ourselves that we would improve the lives of those around us--our clients, community members, and employees. We're always grateful when families allow us into their homes and give us the opportunity to help them construct the home they've been dreaming of."
Well-connected to Sioux Falls and its residents, Deffenbaugh is proud to introduce this one-of-a-kind Sioux Falls development to the community. The Sanctuary will be completed by Spring 2023 and includes both single family homes and home lots that are up to 3 acres with stunning views of the surrounding area - unmatched by any other development in Sioux Falls.
For more information on Deffenbaugh Homes or to schedule a private tour of these new homes for sale at The Sanctuary, click here.
Contact Information:
Blair Ciali
Marketing Director
blair@clbnetwork.com
2393060568
Press Release Service by
Newswire.com
Original Source:
Deffenbaugh Homes Announces Sioux Falls' Newest Luxury Community is Underway
Real Estate - 195News originally published at Real Estate - 195News